Metallica Rilis Trailer Film 'Metallica Through the Never'
Sabtu, 25 Mei 2013 09:29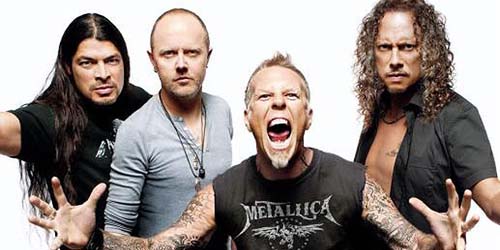 Metallica Through The Never
Band metal Metallica merilis trailer film Metallica Through the Never yang dirilis dalam format 3D.

"Seperti kami di Metallica, Picturehouse merupakan perusahaan indiependen yang tidak takut mengambil resiko dan berpikir di luar kebiasaan. Pendiri Picturehouse, Bob Berney adalah orang yang berada di balik dua film indie tersukses, My Big Fat Greek Wedding dan The Passion of The Christ," pernyataan Metallica dalam situs resmi Metallica.com.

Metallica Through the Never akan dirilis 27 September 2013.
(ec)